The Thriving Healer leadership team brings over forty years of experience in the world of healing and transformation, and over twenty-five years of experience in business – both in public and private sectors.
Our practitioners are able to thrive and make an impact.
In order to have BOTH success and deep integrity in our transformational work, we, as holistic practitioners, need to completely reframe conventional approaches to business and marketing.
This reframe is the mission and goal of Thriving Healers. The success of our participants is proof that you can offer your training and gifts and be financially successful in an aligned way.
Thriving Healers offers strategy and supervision through coaching and professional development to take you to the next level of personal development and sustainable business growth.
The Six Step Roadmap To Find Clients
& Make A Great Living
Free Hour Long Workshop
Learn how to find clients with ease, overcome crippling self-doubt, and charge what you're worth.
The Core Issues Blocking Professional Healers
Over the course of our own teaching and healing careers, we – Jonathan and Julie – recognized that two core issues exist for practitioners trying to offer their unique gifts and make a viable living.
1. Strategy without sustainability
Many practitioners and coaches appear to be successful in their businesses - they have great strategy and marketing skills - but are missing the depth of personal development and awareness necessary to guide the clients through transformational change.
2. Sustainability without strategy
There are also those practitioners who have done the inner development work necessary to support others in a profound way, but are challenged to enroll and maintain a clientele and charge sustainable fees.
It is our experience that practitioners who do the spiritual maturation work of finding BOTH financial success and integrity in their work are able to serve their clients, and the world, at a much higher level.
Founder, Thriving Healers
Business Strategist | Intuitive Channel | Energy Healer
At 26 years old, many looked at me and thought I had an ideal life. I was doing exciting human rights and sustainability work for Fortune 500 companies. I was making around six figures a year and had an MBA graduate degree, a cute apartment, great friends, family, and I was traveling the world doing meaningful work.
So why was I so utterly miserable?
Despite thinking I'd 'beat the system' and figured out how to do something I loved within the confines of corporate 'safety', I was very quickly disenchanted at the poisonous business practices, toxic bosses, and crazy work hours.
No matter what I did to 'improve' my life, something inside me felt empty. Something was MISSING. Was THIS all there was to life? I had successfully achieved the goals of my conventional upbringing: go to college and get a job. Succeed at said job, rise through the ranks, and keep doing it until you can retire. But I couldn't imagine this being my path for the next forty years. I was already burnt out and miserable. What was it all for? Was I really making any difference? And at what cost to myself?
Following my heart, I left the success and security of my corporate career, and began deepening into my personal journey of growth, healing, and transformation. With extensive training, love and devotion, I refined my gifts as a clear intuitive, channel and energy healer.
After spending 4 intensive years at the Barbara Brennan School of Healing, I began combining these gifts with my practical business training. Through trial and error – and plenty of terror and lack of clarity along the way – I built my business as a full-time energy healer and intuitive channel.
(I use the term 'healer' lightly to describe the work of mind-body facilitation. I don't actually believe that anyone can 'heal' someone else. What we can do is our own deep healing and from that place of embodied change, facilitate and assist another's growth.)
Through my journey of growing my own full-time practice, it became clear to me that marketing is simply being willing to be seen in your gifts. And furthermore, that marketing can be of great service to our potential clients.
I now have the honor of supporting practitioners like you – both emerging and experienced in their work – as they take the journey to a thriving business – and life – they love.
Julie received her MBA from Bentley University and is a graduate of the four-year renowned graduate program, the Barbara Brennan School of Healing with a professional degree in Energy Healing. She is the founder of Thriving Healers and has a private practice as an energy healer and channel.

Thriving Healers Co-Facilitator
My path as a healer began when I was a teenager. First I was a self-help book junkie, then progressed to being a workshop junkie, and from there graduated to being a modality junkie.
I thought if I had enough technical skill and worked on my personal growth enough, my business would just naturally grow, but my income was always erratic. Then, in my thirties, I had a huge karmic wave that knocked me on my butt. I found myself deep in debt, thinking about declaring bankruptcy and getting a 'regular' job—and giving up on my calling.
Like many healers, I had resistance to marketing. But with my back against the wall, I finally did what I had resisted for two decades: I invested in business coaching. I sifted through a lot of programs until I found what really resonated with who I wanted to be as a healer and a business person. I jumped in and learned everything I could.
Marketers spend a lot of time speaking to 'pain points' and 'benefits' because research shows people are motivated either to move away from pain or to move towards pleasure.
On a mountain hike one day, I had an epiphany: This message was the exact thing I was learning from my meditation teacher: all beings are seeking to escape suffering and move towards happiness. And that thought is what leads to cultivating compassion.
This realization allowed me to create a new definition of marketing for myself: marketing is meeting our clients compassionately in their need.
With that single insight, much of my resistance to marketing and business melted away and I was able to implement strategies that helped me double my income in just over a year. I'm debt free. Bills are no longer a stress. I have abundant, steady cash flow, and even have a retirement account, something I could hardly imagine a decade ago! Having the financial side of things flowing, I am free to focus on serving my clients with the work that I love.
Jonathan joined the teaching team at the Barbara Brennan School of Healing (BBSH) in 2000, where he's helped to train and supervise thousands of healers. He currently serves as the head of the Year 2 Teaching Team at BBSH California, and has a private practice in Tujunga, CA.

Jonathan provides a safe, solid container for your transformation through group supervision. Supervision allows you to move through any fears or unworthiness so that your business can thrive.
The Thriving Healers Support Coaches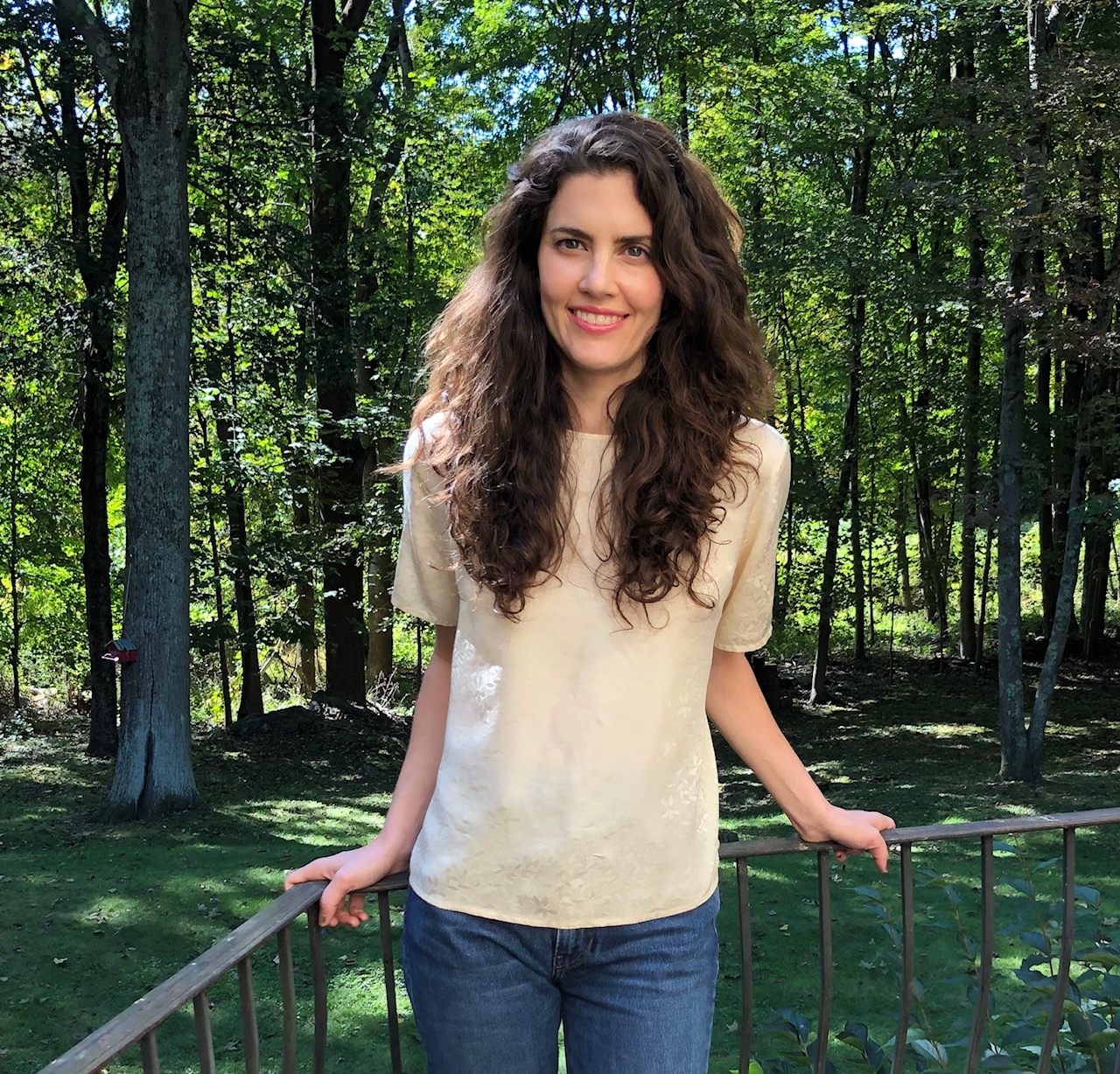 Maxine Dillon
Maxine Dillon created her healing practice, Blue Star Guidance as a refuge for creative professionals.
She helps artists and creatives transition out of toxic work environments and get clear on their personal visions so they can make art that is aligned with their own creative integrity.
She received her certification in Transpersonal Energy Healing at The Lionheart Institute in 2015. Thriving Healers has been an integral part of building, growing, and sustaining her practice.
Andrea Maxine Frade
Andrea supports visionary spiritual entrepreneurs to unveil their unique and powerful purpose in life and bring their gift for leadership to the forefront of their business. Her commitment is to support women in trusting the deeper truth of who they are so that they can fully embrace the healing presence, guidance, and wisdom they are here to embody from within.
Tina Marie Ji
Tina Ji is the founder of Heart Centered Energy Healing. She is a Lionheart Institute trained Energy Healing Counselor. She supports empaths and intuitive with purposeful self-mastery and teaches them how they can own their gifts in the world as healers.
Want more resources to support you in growing a thriving healing practice with integrity and ease?
Free Workshop: The 6 Step Roadmap To Find Clients & Make A Good Living
Get exclusive access to a community of professional healers
Discover your blocks to a thriving practice with the Thriving Healers Self-Assessment